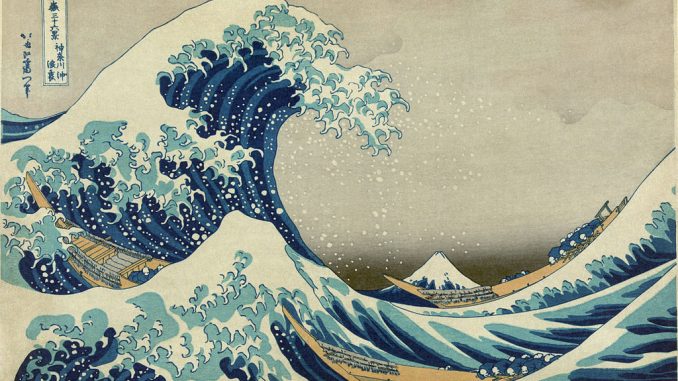 A lot has happened since our last update on Bullseye's environmental issues.  There's no question that the art glass industry is beset by troubled waters.  Here are some highlights:
The Environmental Protection Agency is conducting an investigation into at least 16 facilities that manufacture art glass.  In addition to Bullseye, Uroboros, and Spectrum, the list certainly includes Kokomo, Wissmach, Youghiogheny, and more.  The outcome of this investigation is unknown at this time, but it will almost certainly result in a requirement for tighter emissions controls at the glass facilities.
Spectrum Glass, maker of System 96, has announced it is going out of business.  Although the EPA investigation was cited as part of the reason for the closing, the main reason appears to be the decline of the stained glass industry and Spectrum's excess capacity.
Several manufacturers, including both Uroboros and Wissmach, have announced plans to expand production of System 96 compatible glass in the wake of Spectrum's closing announcement.
After detecting lead in the air at a daycare near Bullseye's factory in Portland, the governor of the state of Oregon has ordered Bullseye to stop making glass with "lead—as well as arsenic, beryllium, cadmium, all chromium compounds, cobalt, manganese, nickel, and selenium in any uncontrolled furnace."  Since Bullseye currently has only one furnace with the necessary emissions control device in place, this virtually brings their production to a halt.
Bullseye has responded to the cease and desist order by laying off employees (starting today) and expressing dismay at the way the situation was handled.  The Governor's order is for 10 days (until around May 30), with an option to renew.
So where does this leave us, the folks who rely on Bullseye and Spectrum for our glass?
For starters, there's no question that the environmental issues are not going away anytime soon.  The companies in the industry have a difficult choice:  either install the emissions control devices on their furnaces, relocate to another country, or go out of business. It's too early to predict with certainty what will happen, but so far both Bullseye and Uroboros have announced their intentions to install the devices and continue making glass.  That's great news, but getting there does depend on the actions of a lot of groups outside the industry, notable the EPA and the state of Oregon.
Finally, it's certainly good news that Bullseye intends to continue and Uroboros and Wissmach hope to continue with System 96 glasses, but the really big unknown is the outcome of any lawsuits.  One has been reported so far, and there may be more.  Let's keep our fingers crossed that our suppliers can successfully navigate these troubled waters.
May 23, 2016