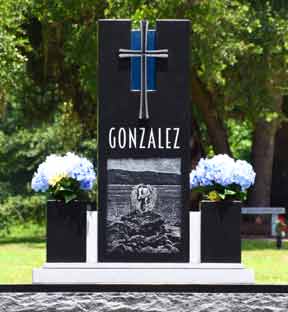 Warm Glass has partnered with Brown Memorials, located in Florence, SC, to help create this stunning Memorial monument.  We provide the glass and the talented folks at Brown create the granite to surround the glass.  We're really proud to work with Brown and believe that the combination of granite and glass makes for distinctive monuments and headstones.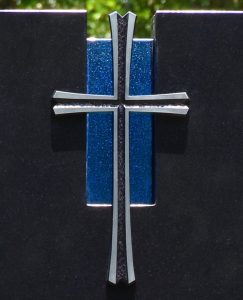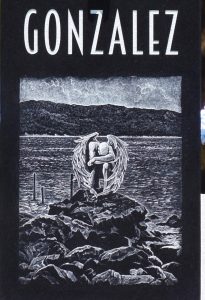 This latest cooperative work, the Gonzalez Memorial, incorporates a thick piece of blue glass behind the cross at top.  The piece, which is fused from layers and layers of glass, spent nearly a week in the kiln.  If you look closely at the detail to the left, you can see the bubbles between the layers, sparkling in the sun.
All photos courtesy of Brown Memorials.