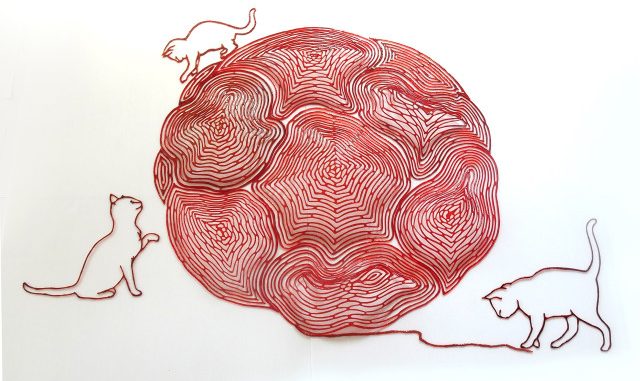 Michal Czeisler is an Israeli glass artist who creates kilnfomed glass artwork inspired by Japanese kirigami.  Kirigami is a variation of origami that involves cutting and folding the paper, instead of just folding.
Czeisler's glass work ranges from playful, intricate designs, such as the three cats playing with the ball of string pictured above to elaborate glass "cut outs" such as the one pictured to right.   One of my favorite of his pieces is "Splash!," a clever three dimensional sculpture pictured at the bottom of the page.
For more of Michal's work, check out his website at http://www.myglasstudio.com/
Photos by Gaby Kaminsky.