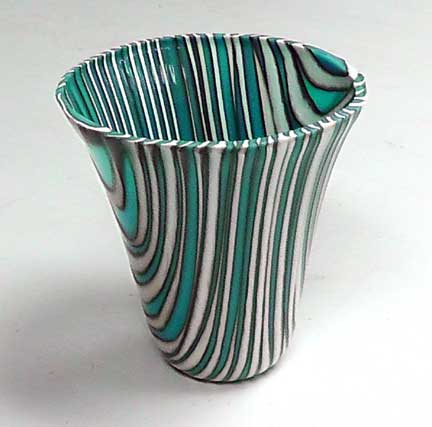 From Strip to Drop
Thursday, July 26 to 29, 2018
Instructor: Brad Walker
This special class combines new approaches to strip construction with drop formed vessels that can be as much as 8 to 10 inches deep!  Don't miss this unique opportunity.
 Strip construction -- the arranging of narrow glass strips to form solid fused pieces -- has been around for years.  This workshop goes beyond the basics to create strip pieces that don't necessarily walk the straight and narrow.  Students will create sample tiles using several different approaches the first day, then use the best of their samples as blanks for creating drop formed bowls
 In addition to planning and firing the drop ring, we'll also make custom molds for dropping and for damming. Our drops will be deeper than most, up to 10" deep.  And coldworking after the drop will also be covered as part of this hands-on workshop. In addition to your strip samples and your dropped finished pieces, you'll get to keep the molds you make!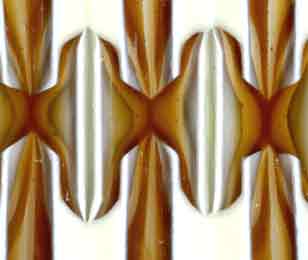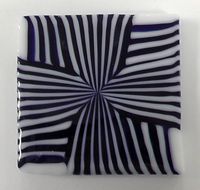 Familiarity with glass cutting and with basic fusing and slumping techniques is highly recommended. All materials will be provided.
Four days Price: $525
10:00 to 4:30 first three days, 10:00 to 3:00 last day