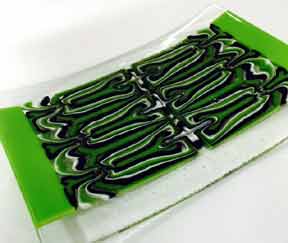 Extreme Pattern Bars
Friday, June 29 to Sunday, July 1, 2018
Instructor: Brad Walker
You may know how to make basic patterns bars, but you've never seen anything like this. We'll take the process to the next level, beyond simple stacking and into much more elaborate pattern bar territory.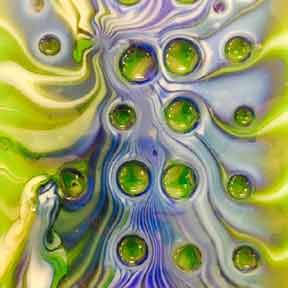 Totem bars, two rod flow bars, segment slabs, and more.  You'll also get the chance to complete at least three pieces incorporating these new techniques. When it's all done you'll have a myriad of new tools for your fusing toolbox, and your boring pattern bar days will be long gone.
Familiarity with glass cutting and with basic fusing and slumping techniques is recommended, but not essential. All materials will be provided.
All levels, three days Price: $425
10:00 to 4:30 first two days, 10:00 to 3:00 last day