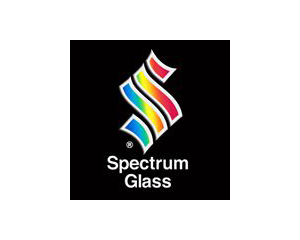 In a move that shocked many in the art glass world, Spectrum Glass has announced that they are going out of business.
Spectrum, which makes System 96 fusing glass and numerous varieties of stained glass, intends to continue making glass for roughly two more months, then sell off its inventory and exit the art glass business.
In a May 11th press release, the company stated that it has expanded capacity during the period prior to the 2008 recession, only to find that sales have dwindled since then to 40% of their total capacity.
In addition, Spectrum states that recent environmental questions, including an EPA evaluation, have led to "extraordinary, unanticipated expenses" which contributed to the decision to close.
No public reaction yet from Uroboros on Bullseye on the announcement, and no information yet on those company's plans for the future, but we will definitely let you know as soon as we hear anything.
The Spectrum announcement is here: http://spectrumglass.com/