Ferro Sunshine Enamels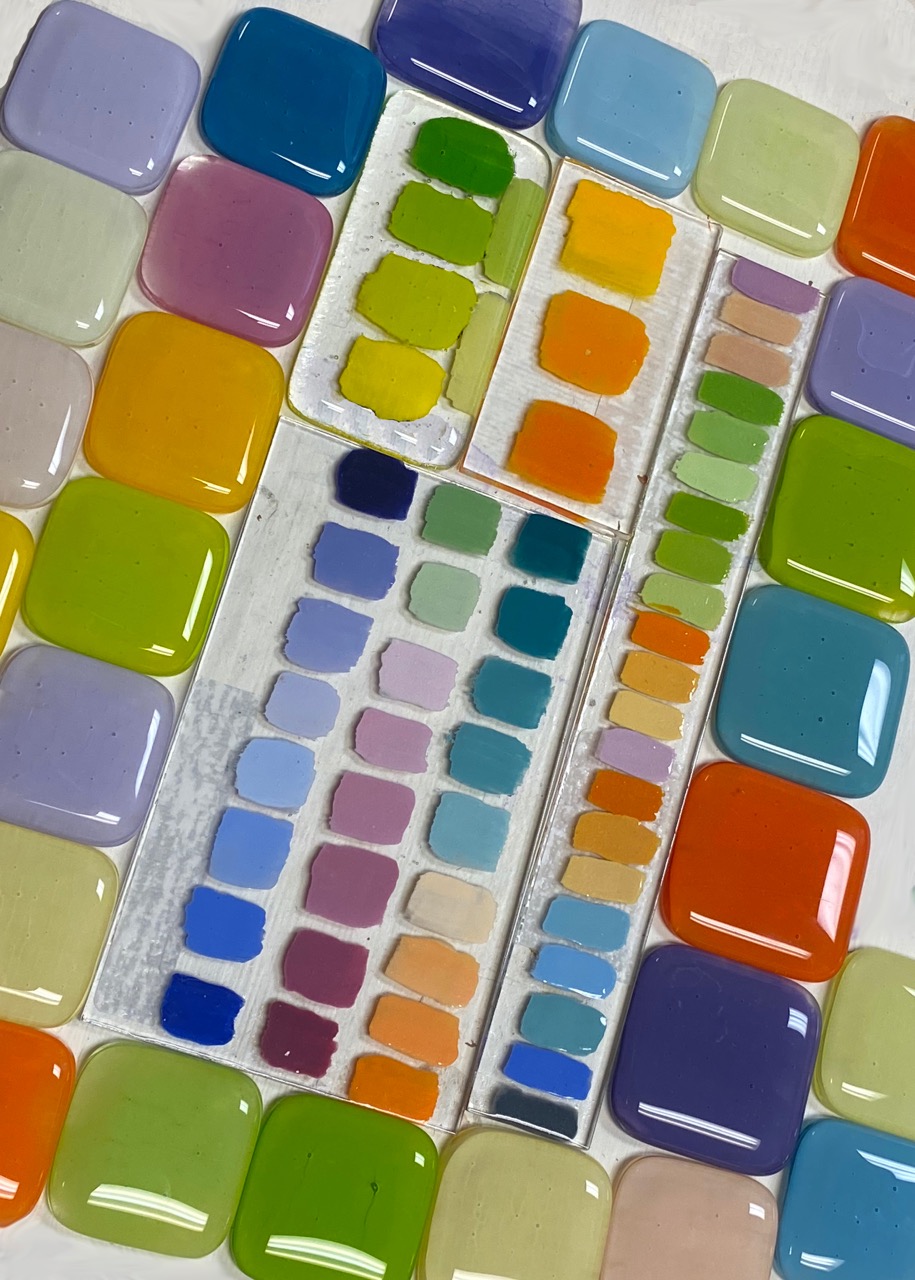 Our enamel of choice. Great for painting, screen printing, airbrushing, and more. Can be mixed to create additional colors. Sold in powder form, to be mixed with a binder to create a mixture of the right consistency for your application. May also be sifted dry directly onto glass. For best results dry with a heat gun before firing and then fire to between 1350 and 1500F. Need a pdf on how to use these? Check this out.
We carry twenty colors, 17 basic and 3 premium that contain precious metals. Packaged in sturdy plastic two ounce jars with lid.
Note: The Mixing flux is a powder that can be fired to create a clear coat over your glass or it can be mixed with any color to help the enamels become shiny at a lower temperature.
Discount!
Buy 5 or more enamels -- save $1.00 per enamel.
Buy 10 or more enamels -- save $1.80 per enamel.
Spend $200 after discount on your total order, get free shipping to US locations!
Please note:  orders of larger quantities of a single enamel may be packaged in larger than 2 oz containers.  Email if you don't want this.
Click on any image to view it in a larger size. Images show each color fired to tack fuse uncapped (around 1350F) on left and to full fuse capped with clear (1480F) on right.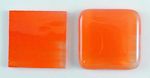 Click here
for information on mixing your own shade of orange.
---
You might also want some extra 2 ounce containers. Great for storing mixed enamels in powder or mixed form.
Two ounce jar with lid - $ 0.60 each
---
And don't forget the binder! To see all of our binder options or learn more about binders click here to go to the Binder page