WARM GLASS MAGNET EXCHANGE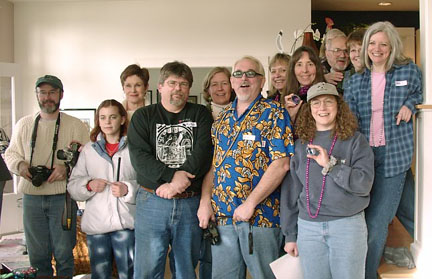 Left to right: Ger Saunders, Andrea Gangloff, Catharine Newell, Doug Randall, Els
Gangloff, Brock Craig, Patty Gray, Beth Spadaford, Barb (Drizzle), Kate
Saunders, Jim Simmons, Jayne Simmons(Sweety), and Patti Scheindelman.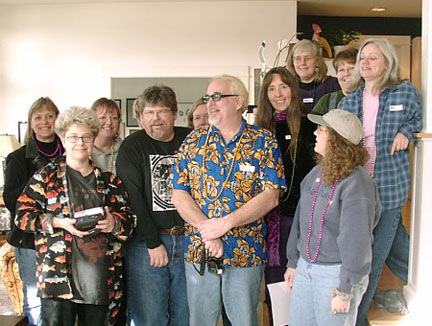 Left to right.
Patty Grey, Barbara Bader(PDX), Bernadette, Doug randall, Els Gangloff,
Brock Craig, Beth Spadafard, Kate Saunders, Barb(Drizzle), Sweety(Jayne
Simmons), Patty Scheindelman.

Return to top

Warm Glass

4140 Clemmons Road, #320

Clemmons, NC 27012 USA

Copyright 1999 - 2005 by M. Bradley Walker. All rights reserved.

Designed, implemented, and published by Four Corners International, Inc.