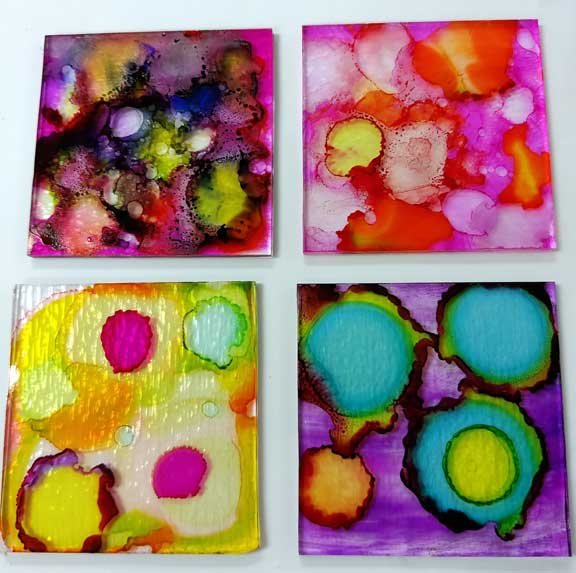 Alcohol Inks on Glass
Saturday, February 23, 2019
Instructor: Brad Walker
No experience required.   A hands-on, fun-filled workshop that will show you how to use colorful, inexpensive alcohol inks on float glass.  We'll use them to make three different projects:  a flat panel, a curved plate, and a ready-to-hang ornament.
 Class is full, but there is another session later this year.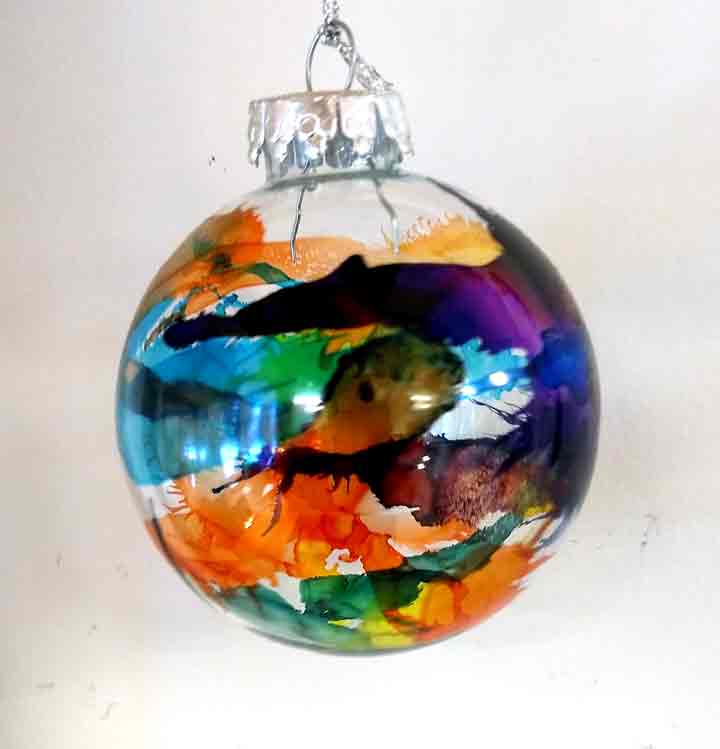 All materials included.
One day from 10 am to 4 pm
Price: $125