Table Top Glass Cutter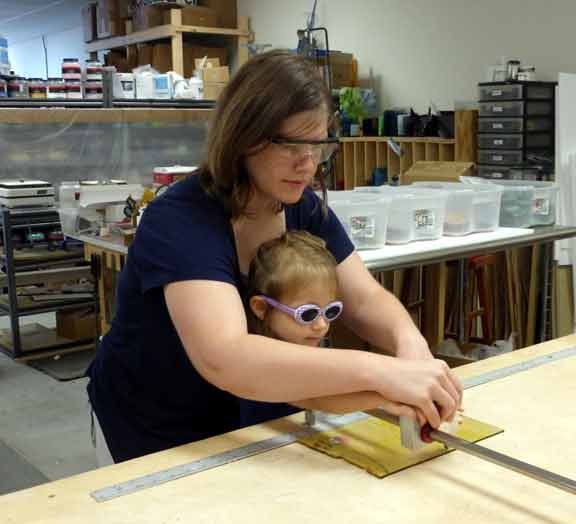 This is the cutter we developed and use in our own studio.
The cutter greatly simplifies the process of cutting strips. You can score multiple strips at once, then break them, saving time and minimizing broken strips. It's so simple, someone who doesn't know how to cut strips can be cutting successfully in less that five minutes!
Our table top strip cutter comes already assembled with the supports, steel bar, cutter head, mounting screws, and zero center ruler. The cutting head is a standard Toyo head that can easily be replaced when needed (ours lasts for 2 to 3 years). We provide everything but the table and the person to screw it in place.
The cutter is available with a two foot or three foot bar and can be configured with the head on the right or left of the bar. Optimized for 3mm (1/8") thick glass. Price includes free shipping to all U.S. locations.
Table top cutter with three foot bar regular $395.00 -- SALE PRICE $325.00
Table top cutter with two foot bar regular $395.00 -- SALE PRICE $325.00
For a copy of the complete assembly and maintenance instructions, just click here (pdf file).