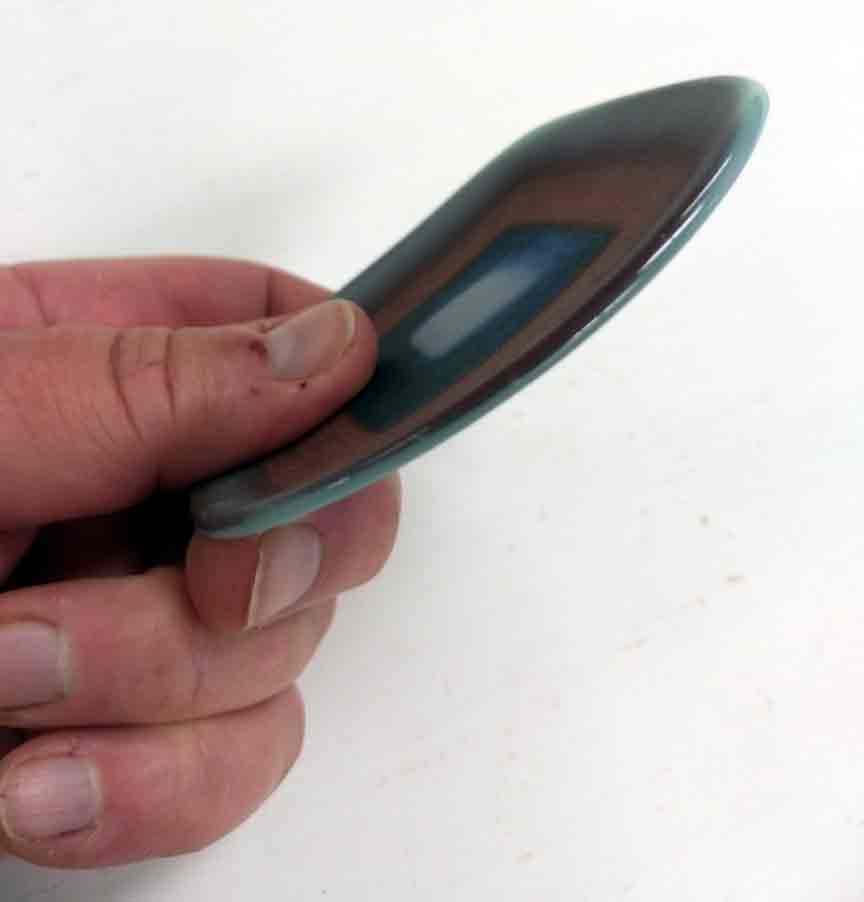 Smooshed Glass
Saturday, September 12 to Sunday, September 13, 2020
Instructor: Brad Walker
Who says glass wants to be two layers thick?  Not this class!
We'll learn how to take thick pieces and make them thin in the heat of the kiln.  How thin?  Thinner than a nickel, sometimes more.
We'll start with a basic design that makes a simple multi-colored bowl, then continue with much more elaborate designs made from pattern bar slices and thick slabs.  You'll learn it all, from construction to layout to firing in the kiln.
Experience with basic glass cutting and fusing techniques required. All materials will be provided.
Two days Price: $295
10:00 to 4:30 first day 10:00 to 3:00 last day