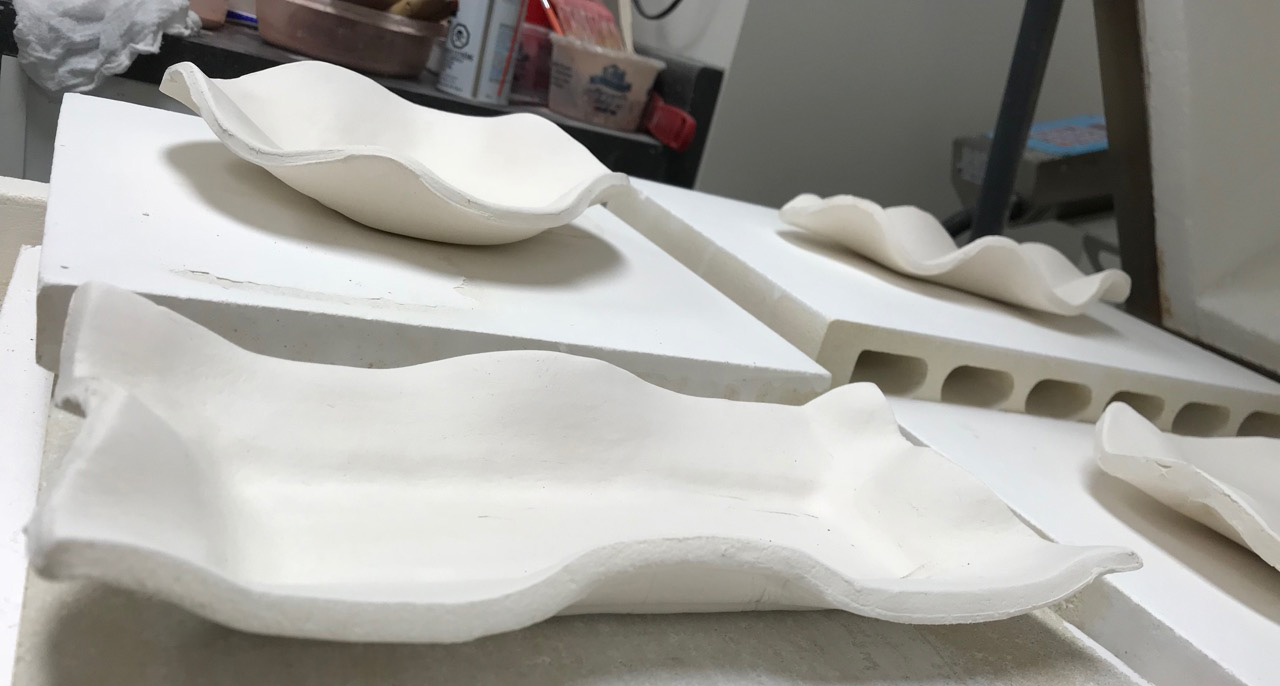 Moldmaking for Slumping
Saturday, November 7 to Sunday, November 8, 2020
Instructor: Brad Walker
Tired of having your slumped pieces look like everyone else's? How about just wanting to save a few dollars making your own slumping molds? Or are you interested in modifying existing molds to create your own unique style?
Here's your chance to learn how to make simple, effective molds for slumping glass. You'll learn about three different mold materials, with an emphasis on using clay to make slumping molds.
When the class is over, you'll not only take away several small molds to keep and use, you'll also have the knowledge of how to make countless more slumping molds with shapes that are that are uniquely yours.
All levels, two days Price: $295
10:00 to 4:30 first day, 10:00 to 3:00 last day